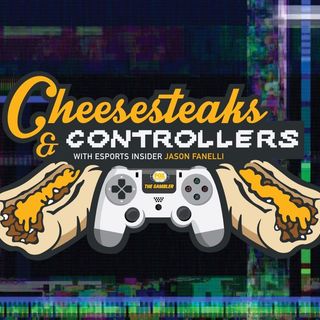 Cheesesteaks & Controllers
The Cheesesteaks and Controllers Podcast is Philly's place for all things gaming. From competitive e-sports to the hottest new announcements, Fox PHL The Gambler's Esports/Gaming Insider Jason Fanelli brings you everything you need to know, all with authentic Philly flair. If you want to learn more about video games, take a bite out of these Cheesesteaks and Controllers.

DISCLAIMER: Please don't bite your controllers. Your dentists will be angry with us.